Thu

Fri

Sat

Sun

Mon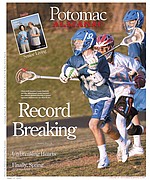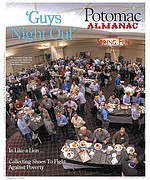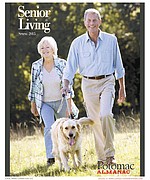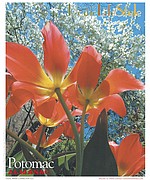 More Stories

Spring Fun in Potomac

March: In Like a Lion, Up and Down Like a Gazelle
March: In Like a Lion, Up and Down Like a Gazelle

Junior Girl Scout Troop 642 spearheads Soles4Souls shoe drive.
Everyone has a pair of shoes or two that aren't as comfortable as they would like, don't go with anything they have — or that they are just plain tired of. Residents should dig deep in their closets and bring their "gently used" shoes to the Potomac United Methodist Church (PUMC) at 9908 South Glen Road in Potomac on Sunday, March 29 from 1:30 – 3:30 p.m. By donating shoes, residents will be helping Soles4Souls, a global not-for-profit organization dedicated to fighting the "devastating impact and perpetuation of poverty."
The Churchill boys' lacrosse team opened the 2015 season with a 23-2 win over Kennedy at home on Monday.

Restaurant receives liquor license.
Since opening this past year, En Bistro and Sushi has impressed the Potomac community with its fresh sushi and sashimi, served in a manner that resembles a piece of fine art, instead of a dinner entrée. The small restaurant, located behind the Verizon store and next to Tally Ho in the Potomac Village Shopping Center is a Japanese bistro, complete with a kimono, once owned by a Japanese movie actor. The kimono was sent to owner Billy Ye by his mother many years ago — and he has been waiting to find the just right spot for hanging it.