Thu

Fri

Sat

Sun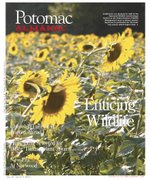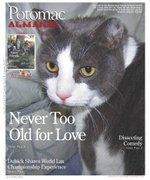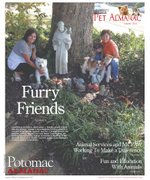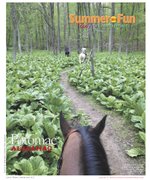 More Stories
Q&A: Two-time All-American is committed to University of Maryland.
Churchill rising senior Louis Dubick has produced 436 points in three high school lacrosse seasons.
The first-place Bethesda Big Train had at least 10 members selected to the Cal Ripken Collegiate Baseball League all-star game, according to the league Web site. The game will be held at 7:30 p.m. on Wednesday, July 16 at Shirley Povich Field in Bethesda. Gates open at 3:30 p.m. and the home run derby is scheduled to begin at5:30 p.m. Wes Rea will represent the Big Train in the home run derby.

Has Hunter's Bar and Grill, long a favorite Potomac dining establishment, become a drive-thru restaurant? For the second time in four months a car driven by a customer has jumped the curb and crashed inside the building. "I was at the bar having a cheeseburger," co-­owner Murray Berman said. "I thought the ceiling was falling in. The whole place was shaking."
In June 2014, 68 Potomac homes sold between $2,500,000-$419,000.
Potomac Home Sales: June, 2014
The selection of the chair of the Planning Board is an important responsibility of the County Council — and of mine. One I take very, very seriously. The Planning Board is one of the most important institutions in our county government. Its guidance on the future of our county and the manner in which it performs its responsibilities play a key role in shaping our quality of life.