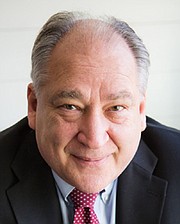 Why are you running for Montgomery County Executive?
I am running for this position because I want every resident of Montgomery County to know that their concerns are being heard and addressed. I am known as the one elected official who consistently is accessible and willing to hear from residents, whoever they may be.
I am committed to closing the achievement/opportunity gap by working on making sure schools are adequately funded, but also by focusing on strengthening our communities. Poverty remains tied to students' struggles in schools and it's apparent that poverty impacts their lives in ways that make it challenging to be a successful student. Unstable housing and the struggles of parents to make ends meet place a social and emotional load on children that they should not have to carry. That's why I pushed hard for the minimum wage, why I want to make housing more affordable, and why I want to create job opportunities for children and their parents that offer a path up and out of poverty. I want to implement a racial equity lens on all of our county departments, including in planning, to be sure that we're aware of the impact of all of our decisions and so that we don't continue to plan housing patterns that perpetuate segregation.
I also want to expand the economy by focusing on small business development, worker ownership and cooperatives, and the creation of incubators that provide business training, develop new skills, and engender entrepreneurial skills in the community. My bus rapid transit plan will connect neighborhoods to job centers, reduce commute times, and foster business investment because we know our mobility issues make us less attractive as a destination. And I'll focus on our economic strengths to help existing businesses grow and prosper in the county. We need more of an emphasis on growing and nurturing businesses we already have, and we need to use our diversity of people and our multi-lingualism to attract new businesses that want to be in a community that embraces our multicultural future.
As County Executive, I will remain accessible to county residents and take your concerns seriously. People have a right to expect that the county will promote growth and solve the problems that come with growth, not dismiss residents who raise concerns about overcrowded schools and gridlocked roads. We are fortunate here to have beautiful neighborhoods, great schools, and diverse and engaged residents; we can use our strengths to build an even better Montgomery County.
I have a lifelong commitment to social and economic justice and a deep understanding of how county government works, and I am a practical problem-solver. I have found that people are more empathetic than we often give them credit for and that seeing the possibility of building a better society is something that a lot of people are hungry for; I believe my wide range of experiences will help me show people that possibility.
Past experience: political and/or professional.
I was elected to the County Council in 2006 and was the top vote-getter in the at-large County Council races in both 2010 and 2014. I chair the Public Safety Committee, serve on the Education Committee, and am the County Council's representative to the Metropolitan Washington Council of Governments Transportation Planning Board. From 1987 to 2016, I served on the Takoma Park City Council. During my time in public office, I have successfully pushed for two minimum wage increases, tenant rights legislation, paid sick and family leave, environmental protections — including leading the fight to save Ten MIle Creek, protecting the viewshed of the C&O Canal from encroachment, protecting the tree canopy, and opposing a second bridge crossing over the Potomac — and more responsible master plans.
While I was on the Takoma Park City Council, I taught fourth and fifth grade for 17 years at Rolling Terrace, a high-poverty elementary school. And before I first ran for public office, I was in the private sector for 16 years, including as a manager in a large corporation and a small business. I was a founder and one of the original worker managers of the Takoma Park food co-op; I understand the issues involved in meeting payroll and know what it takes to run an organization effectively. I also did tenant and community organizing, served on master plan committees, and served on the county's Transportation Policy Review Task Force.
What do you consider the biggest problem facing Montgomery County today?
Since the Great Recession, county revenues have been relatively static. The taxable wage base has not recovered along with jobs because many new jobs pay lower wages than the jobs we lost. And bond rating agencies have expected us to meet higher reserve requirements than existed before the recession, meaning that tens of millions of dollars that would have ordinarily gone to restoring services are now sitting in reserve funds and unavailable for operating expenditures. These two factors have made it harder to maintain services, let alone address the county's rising needs.
I plan to address this problem as the next County Executive. I am not willing to accept the status quo. I intend to change the way the county government operates so we can ensure that we can invest sufficiently in priorities like schools, transportation, and environmental sustainability in the coming years. I believe that we have the ability to achieve this goal because I will partner with our employees and the unions that represent them. They have a shared interest in making sure the county is sustainable, and they have endorsed me for County Executive because they trust my leadership. I have outlined a First 90 Days Financial To-Do List, which you can read more about at https://www.marcelrich.org/making-government-work-better, that will help us begin to pivot people and resources to address what we cannot do today and put us on a more sustainable path.

What is your dream accomplishment for the County?
My dream accomplishment is to realize our county's full potential by closing the opportunity gap in the county with an "inside/outside" strategy that builds both stronger communities and well-resourced schools, filling our vacant office space by enhancing quality of life and helping small, local businesses start and thrive, and making government services more equitable and more effective for residents. I think we can be engaged in truly smart growth where we provide the transportation and schools necessary to support our development and not leave the area in gridlock with overcrowded schools. It is important to make these decisions in a way that preserves existing affordable housing and light industrial areas, which are important for job preservation and creation. We know that quality of life is central to why businesses want to come here; I believe we can and should remain one of the most attractive places to live and work in the country.
Is there anything else you think voters should know about you when deciding who to vote for?
I am participating in Montgomery County's new public financing program, which limits contributions to $150 so no one person or organization has undue influence. I am the only member of the County Council and the only candidate running for County Executive who is not taking and has never taken money from developers; developers stand to make millions of dollars from the decisions county leaders make. While I am known for my open-door policy and will meet with anyone, I have the freedom to make decisions that may not be popular with powerful interests, and you will never have to question whether I am working for you or for big-money donors.
You can learn more about me and my policies at my website, www.marcelrich.org.