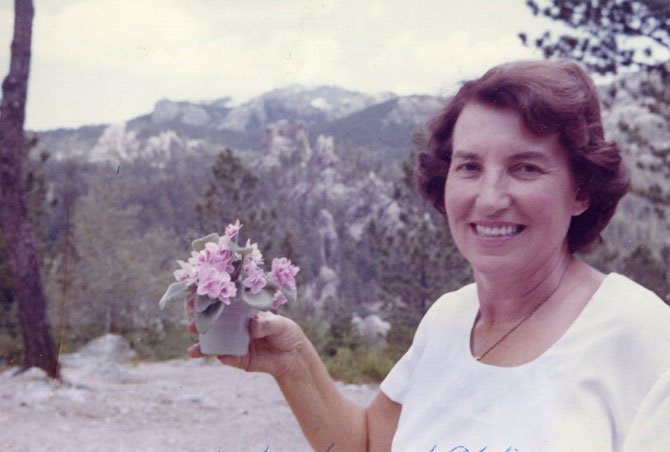 After 16 years in Potomac, the family-owned Behnke Nurseries, located at 9545 River Road, is pulling up stakes and moving back to its flagship garden center in Beltsville.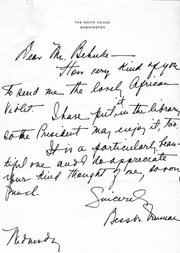 The nurseries will remain open through the Fourth of July weekend. In the words of Stephanie Behnke Fleming, granddaughter of the founders and the last family member still working in the business, "We are going home."
Leaving the area was a hard decision. The Behnkes acquired the property back in 1998 from a former nursery. Over the following years, the nurseries transformed the 6-acre property into one of the area's premier garden centers. With its focus on building strong customer relations, nurturing staff loyalty and creating a welcoming store atmosphere, Behnkes attracted customers and employees who have remained loyal for decades. "Our employees are all so wonderful and dedicated," said Fleming. "Everybody has such good hearts here and we have worked so hard over the years to make Behnkes what it is today. We are devastated to be leaving."
Whitestar Property Management, to which Behnkes sold the property in 2006, was forced to raise the rent last year. The two parties tried in vain to come up with a mutually beneficial solution to help the nurseries stay on. In the end, they could not. Said Fleming, "Our friends at Whitestar are sad to see us go. Unfortunately, we just can't afford the rent any more and though we tried hard to come to an agreement, sadly, we could not. In the end, it's just business."
Behnkes Nurseries was founded in 1930 by Fleming's grandparents, Albert and Rose Behnke, who emigrated from Germany. They established their business on old-fashioned principles centered around knowledgeable staff and education in plant care. Today, Behnkes is a customer friendly, employee-focused company offering a variety of plants and landscape materials as well as a broad selection of classes on such diverse topics as native plants, orchid repotting, controlling pests, and designing with containers. Its employees and customers have remained loyal for decades. "We have a wonderful group of people," said Fleming. "In fact, many of our customers end up working for us," she said.
Bill Mann, current manager of the Garden Center, has worked for Behnkes for almost 30 years. "I stopped counting after 25," he said. Like many employees, Mann worked his way through most departments, including the production facility at Largo. He was also a supervisor, woody plant manager and buyer for the shop. "Overall, I do whatever they ask," he added with a laugh.
Mann is an expert on trees, shrubs and plant care and can tell customers what will work in a given area and what will pose more of a challenge. He's great with beginning gardeners and is known for being able to bring order to chaos among the thousands of plant varieties available for sale. Said Taylor, "If you put yourself in Bill's hands, you're likely to have a beautiful yard year after year."
Orion Taylor, current manager of the Garden Shop, came to Behnkes in 1987. Like Mann, he has worked in almost every department. His focus in the shop is on the green industry. "It's all about going back to being green," he said. "We are trying to really assess our product line and to evaluate what we offer to assure that it will be safe for the Bay and for the environment." He added, "We use recycled materials and have a pretty broad selection of organic products."
Before managing the shop, Taylor ran the woody plant department, where he worked on integrated pest management (IPM) strategies designed to pose the least possible hazard to people, property and the environment. "We try to find the best post-pest solution and if we have to resort to using chemicals on our plants, we choose the less offensive oils and pyrethrins (natural organic compounds derived from chrysanthemums) first. They are easier and safer to use," he said.
"We are also particularly concerned about the collapsing health of bees and other pollinators," he added. In concert with the environmental group, Friends of the Earth, Behnkes has instituted a company policy regarding the sale of neonicotinoid-containing insecticides at the nurseries, pledging to end use of any chemical that will harm bees. "We wrote to our vendors and asked them to let us know when they also stopped using these products so we could alert our customers as to which plants are free of these substances," he said.
In addition to focusing on green recycling and organic products, Taylor enjoys his many roles at the nursery. As an unofficial "plant counselor," he regularly attends to couples and families who come in with no real experience with plant or landscape culture. "They often lack consensus on what they'd like to purchase," he said. "I am able to show them a wide range of plant options and broker agreements. You could say that I help resolve plant disputes."

One of Taylor's favorite jobs is playing plant detective. Customers often come to Behnkes seeking a particular flower or plant with which they have fallen in love. "They'll say, 'It's a green plant with pink flowers,'" he said. "I enjoy the challenge of trying to figure out what they're talking about. When I finally figure it out, I am positively elated. It's really just a matter of eliminating all the possibilities."
Three winters ago, during a period of heavy snow, Taylor and the store manager at the time, Alex Denker, now horticuluralist for the National Air and Space Museum, rode out a storm in the nursery. "We were basically snowed in here. The power went down and we had all the plants to protect," said Taylor. He spent the day plowing out the parking lot, then retreated inside to fire up the generator so it could power a pair of electrical heaters to keep the houseplants warm through the night. "Every 3 to 4 hours one of us would get up to refill the generator," he recalled. "One of us slept in a small closet close to the water heater and the other was just outside the door to the nursery."
Added Fleming, "This is a weather-based industry. It can be hard when you have spring after spring of really cold weather. It if rains on Mother's Day, people go the mall instead to buy chocolates. We are like farmers that have to get up every day to milk the cows. Instead, we get up every day to water the plants."
After a period of decline in the gardening industry, Fleming sees the business coming back strong. "These days we are really excited because we're seeing a lot of young families come out," said Fleming. "All of a sudden gardening and finding the joy of getting out there and getting dirty is becoming popular again." Behnkes is witnessing a resurging interest in edibles, vegetable gardens and fruit trees in particular. "People want to grow their own food. It's a thrill to see if they can do it," she said.
To meet the growing demand, Behnkes has created a wide range of low-cost activities geared toward families and kids to expose them to the wonders of the garden. "We try to make it so the kids will have memories of growing up with Behnkes," said Fleming. "We are showing people that even if they're in an apartment with only a balcony they can put out a pot of tomatoes and see things grow."
INTRODUCING PEOPLE to the wonders of gardening and creating memories is one of the many Behnke family legacies. It all began with violets and the First Ladies back in 1930 when Albert and Rose first established the nursery. Rose started a tradition in which she welcomed every first lady to the White House with a gift of violets.
"My grandmother came from Germany and she wanted to welcome all of the First Ladies to the White House," said Fleming. "We still have all their hand-written thank-you notes, including one from Bessie Truman, in which she writes about packing up the violets and taking them on the train with her to their summer house.
"All of this may seem surprising, but back then we were the only Garden Center in town," she added.
Evelyn Kinville has been the resident Behnkes florist for 13 years. Her shop, located in a tiny peaked roof building adjacent to the nursery, is a throwback to old times with its wood-framed greenhouse and arched windows and fresh flowers in tin buckets. "I have always been drawn to a naturalistic kind of feel and it seems to have worked out well," she said. Three assistants have worked with her for years, creating arrangements out of flowers obtained from all over the world, including Africa, Israel and Australia.
Like Taylor, she has toughed out a number of storms over the years in order to assure the safety of her flowers and plants. "I've stayed here through several weather situations over the years," she said. "It is safer for the plants and it helps assure I get here the next day." Kinville, who lives in Virginia, will not be following many of the employees to Beltsville. "That's a bit long of a commute," she said. For now, as she packs up her shop, she is focused on telling her customers the news and making sure they are taken care of. "When I knew for sure the news was official, I went through a long list of names of customers and called many of them personally to thank them for their business."
True to its founding principles, this family owned business still cares deeply for its customers, even as it moves back to Beltsville.
For more about Behnkes, its sales and upcoming events at the Beltsville store, including "Gardeners Night Out," now in its fourth year, go to www.behnkes.com.