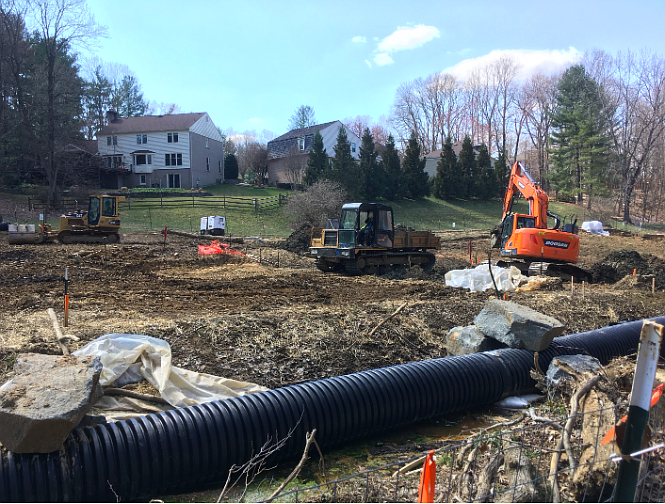 The $2.6M Fallsreach Stormwater Pond Upgrade and Stream Restoration Project, Department of Environmental Protection, Montgomery County. The entire Fallsreach stream, a tributary of Watts Branch (west of I-270) is running through the black pipe seen here.
Stories this photo appears in:

Join us for a discussion on septic systems, wells, and their stewardship.