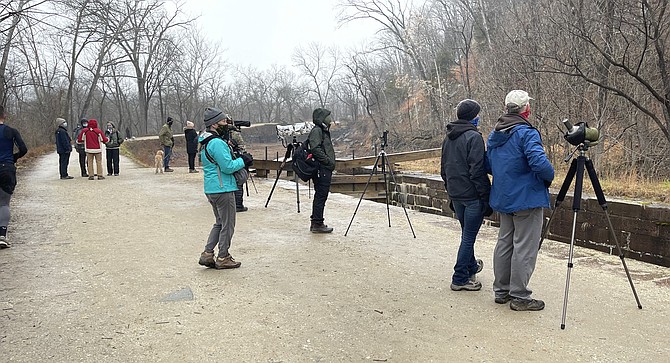 Birders wait and watch in the light rain on Sunday. While the Painted Bunting was spotted Sunday morning, by afternoon, birders were disappointed.
Stories this photo appears in:

A male Painted Bunting, sporting colors that must be seen to be believed, has been hanging around in Potomac, just south of the Great Falls Tavern, causing quite a stir.