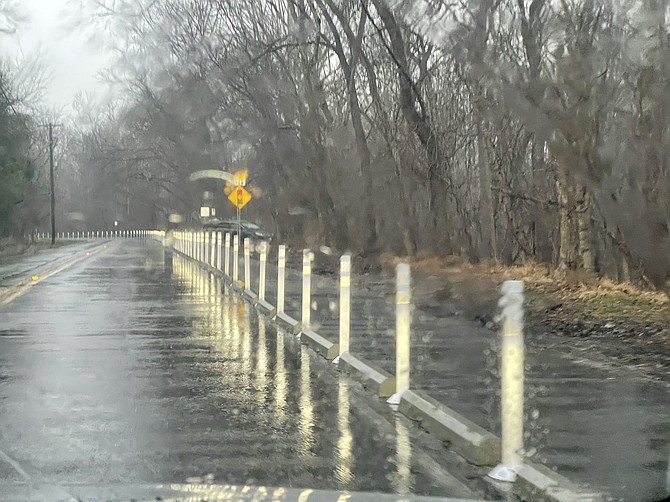 Temporary safety improvements to the MacArthur Boulevard bike path separate the path from the road from Brickyard Road to Old Angler's Inn. But while the barriers have been implemented to this section, cars now stack up between Brickyard Road and the Clara Barton Parkway on weekends and sunny days.
Stories this photo appears in:

Will the Agricultural Reserve be preserved in perpetuity, as intended, or will County Council press forward in 2021 to permit industrial solar power on agricultural land in its effort to combat climate change?