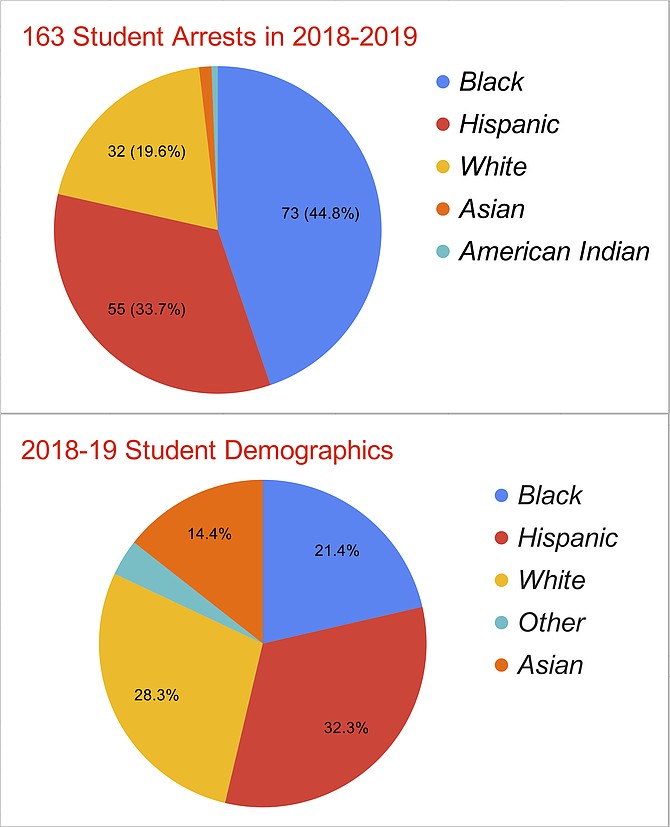 SROs are deployed in public high schools for protection while also providing mentoring, mediation, and educational services to all stakeholders in the school system with the goal of preventing crimes before they occur.
Stories this photo appears in:

Black and Hispanic students twice as likely to be disciplined with suspension all the way back to elementary school.
Black and Latino students are disproportionately affected by routine school discipline, suspensions, and by arrests in Montgomery County Public Schools.