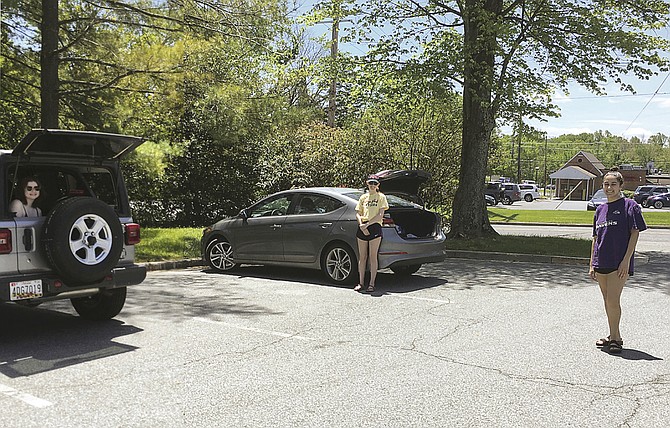 Sophie Shapiro, in the back of her car, Maya Rosenberg, standing next to hers, and Sheerin Naimi, right, enjoy a "social distancing" visit in the Potomac Library parking lot Saturday.
Stories this photo appears in:

Where there is a will, there is a way, and three high school friends wanted to visit in person in spite of the rules about social distancing. So, Sophie Shapiro, Sheerin Naimi and Maya Rosenberg planned a get together by meeting in the parking lot of Potomac Library Saturday afternoon. "We haven't met since March," the Churchill graduates said.