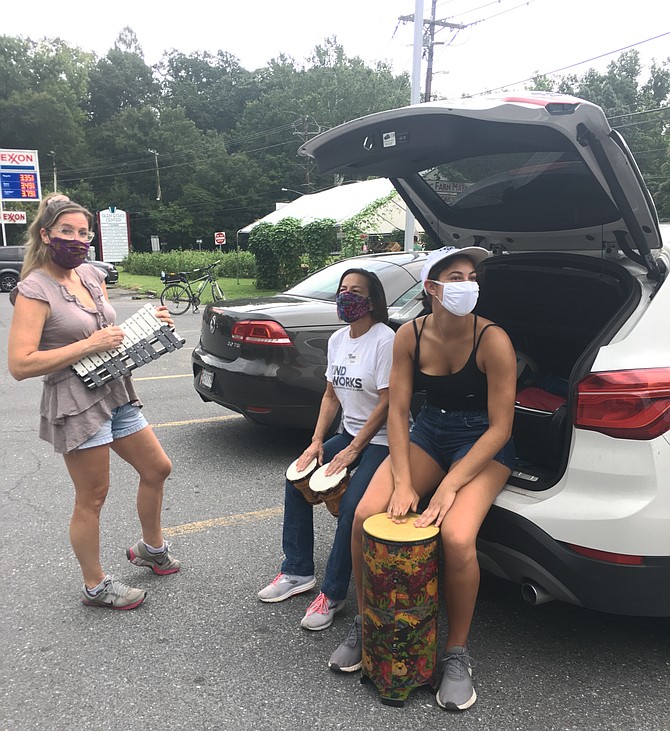 Volunteers Sunny Trippel, left, and Chloe Maciejewski, right, work out a percussion tune with Deb Lang, executive director of KindWorks, with donated instruments. The group held an instrument collection Saturday in Glen Echo. All donations will go to students in need.
Stories this photo appears in:

They sat in a parking lot in Glen Echo making music with donated instruments while waiting for more to come in.