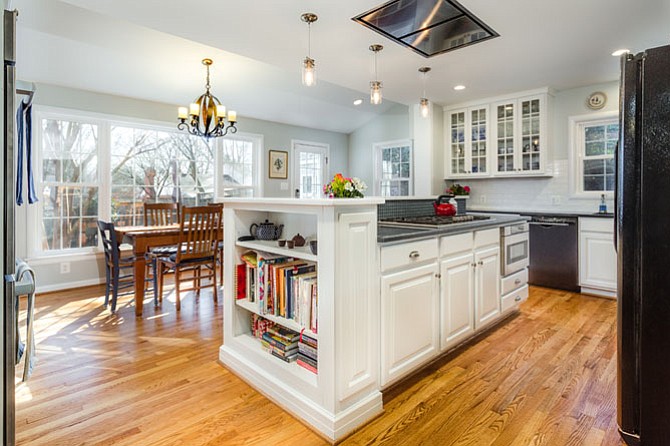 To create the new rear-facing great room, Foster Remodeling Solutions removed a bearing wall separating the existing house from an old sunroom, raised the floor to level with the house and installed oak flooring.
The old porch roof was replaced and tied-off with the roof on the home's main block. The foundation to the former sunroom was reinforced with concrete footings; spray foam insulation assured a seamless, thermally-comfortable interior.
Stories this photo appears in:

North Arlington residence open to public 11 a.m. to 2 p.m. March 24.