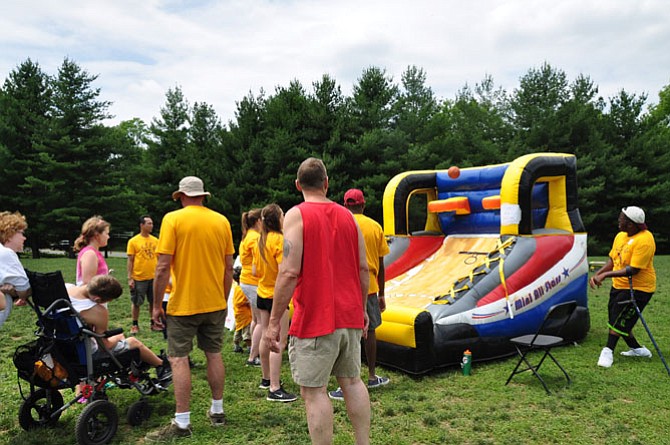 Volunteers teamed up with KEEN athletes for events such as tug-of-war, obstacle course challenges, kick ball, and volleyball on June 7 at Avenel Park.

Stories this photo appears in:

Benefitting athletes and volunteers.
Kids Enjoying Exercise Now (KEEN) holds a special place in the hearts of many young adults with disabilities, their volunteer coaches, family members and supporters. On Sunday, June 7, KEEN participants from Maryland, D.C. and Virginia made it around the bases, jumped for volleyballs, cheered as their teammates made it through the obstacle course and played on the playground at the KEEN Sports Festival at Avenel Park.