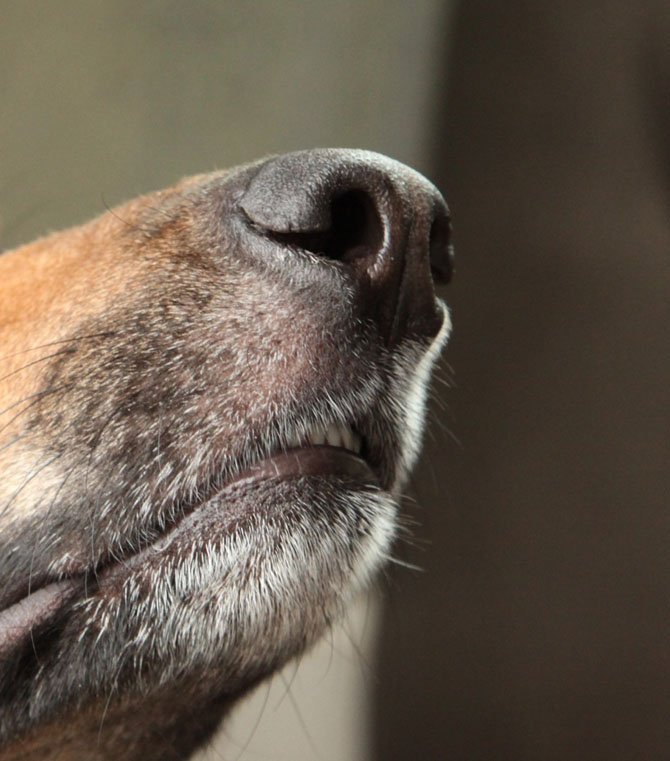 The nostrils are moist and mobile. The folds on each side, shown here, allow them to move and expel air. They quiver and rotate in order to seek out the direction of a scent. The moisture aids the nose in detecting scent. If scent is airborne, the dog raises her nostrils to the breeze, if it is buried in the ground, those nostrils can often come up with a nose-full of dirt.
Stories this photo appears in:

The other day I watched my canine companion, Zina, put her nose to the breeze and then bury it deep in the grass near the pasture fence. Her excitement reminded me of the days when my German Shepherds were able to roam freely in the fields before the housing development set in. Their nose-down, tail up odyssey fulfilled every scent-driven need in their bodies.