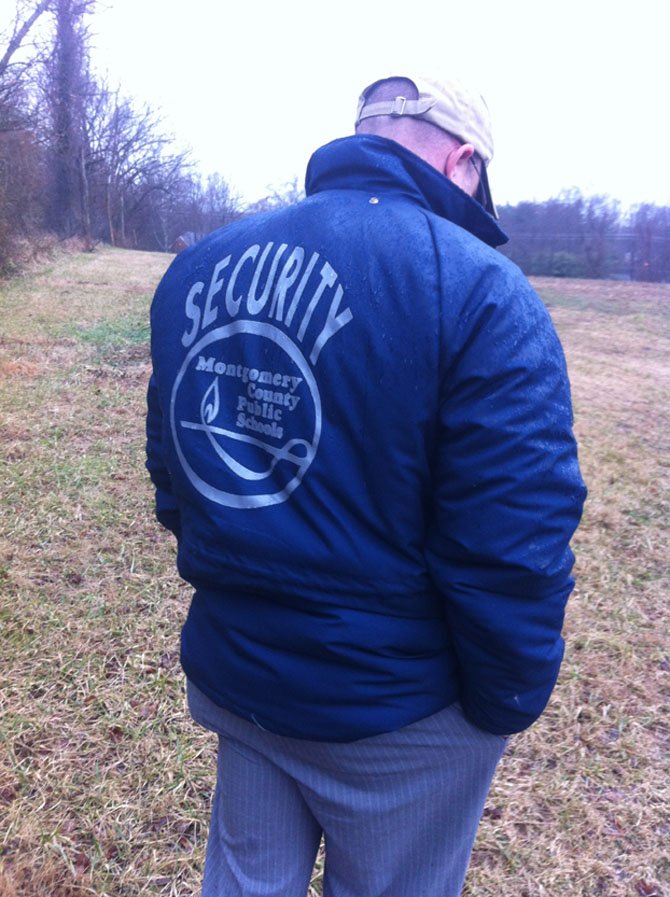 On Tuesday, Feb. 19, school security officials directed farmer Nick Maravell to move his tractor and other equipment off the Brickyard Road site.
Stories this photo appears in:

Board of Education tells organic farmer to leave Brickyard site before court ruling, without notice.
While coffee brewed in the Maravell's kitchen, school board security officers prepared to lock the gates to Nick Maravell's Organic Farm and his daughter's Brickyard Education Farm on Brickyard Road.