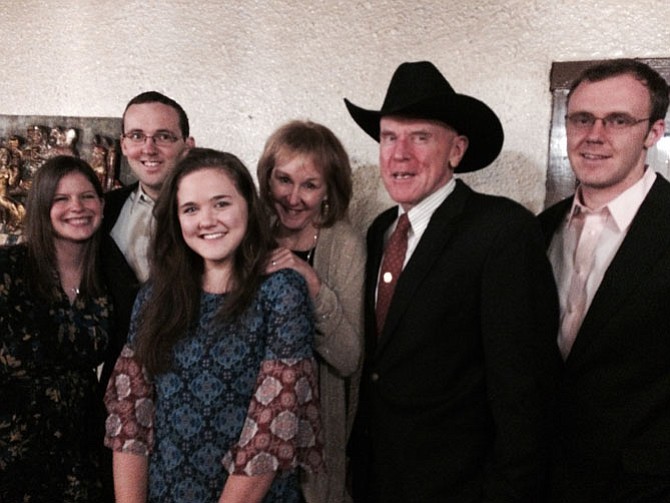 From left: Jill and John Phillips, owner of Squeals on Wheels, were named Business People of the Year, and celebrated with family including Kate Brownstein, Grant Phillips, Raquel Phillips (center), Jill, John and Tyler Phillips.
Stories this photo appears in:

Chamber salutes its honorees.
Friends, family and members of the Potomac Chamber of Commerce gathered Thursday evening, Nov. 13, at Normandie Farm Restaurant to honor Potomac's People of the year, including Citizen of the Year Barry Perlis, who moved to Potomac in 1976.