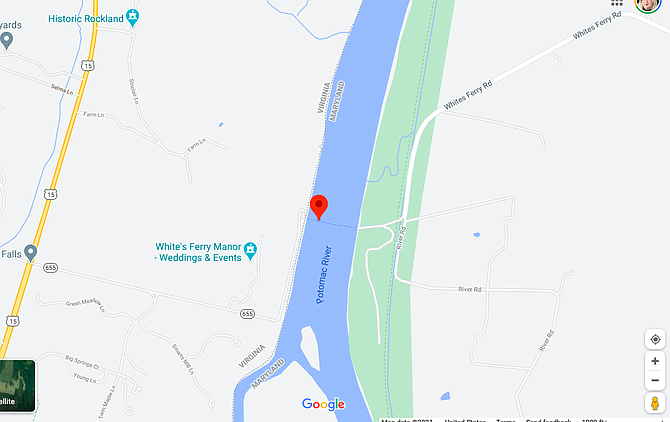 Historic Ferry Shut Down: White's Ferry has taken 600-860 vehicles across the Potomac River each day, according to the Loudoun County Department of Transportation. But a lawsuit by Loudoun's Rockland Farm (not Rocklands Farm Winery in Montgomery County) against White's Ferry has resulted in the ferry owners announcing that it will cease operations immediately. According to its website, "Historic White's Ferry is the last of 100 ferries that used to operate on the Potomac River. The ferry connects Whites Ferry Road in Montgomery County, Md. with a road by the same name in Loudoun County, Va. The cars line up on what looks like a boat ramp and drive down onto the ferry. Once loaded, the ferry follows a wire cable to the other side of the Potomac."
Stories this photo appears in:

Will the Agricultural Reserve be preserved in perpetuity, as intended, or will County Council press forward in 2021 to permit industrial solar power on agricultural land in its effort to combat climate change?