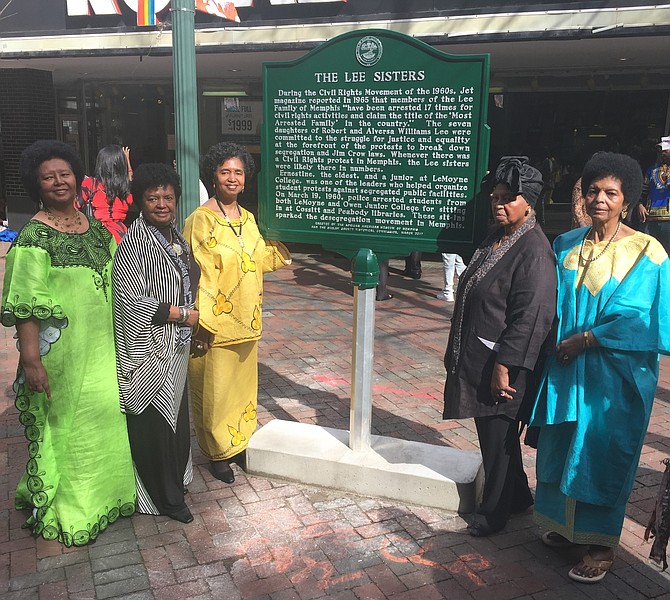 Known as the most arrested family in the country during the Civil Rights Movement, the Lee family fought to break down barriers imposed by Jim Crow laws and racism. Turner is pictured with five of her 13 siblings (l-r) Peggy J. Lee, Sandra Lee Swift, Elaine Lee Turner, Ernestine Lee Henning and Brenda Lee Turner.
Stories this photo appears in:

Remembering the past to inform the future.
Long before there was a Black Lives Matter movement and smart phones that captured police brutality on video, and long before throngs of people filled streets around the world to protest racial injustice, there were smaller crowds of pioneers fighting to tear down barriers imposed by Jim Crow laws.