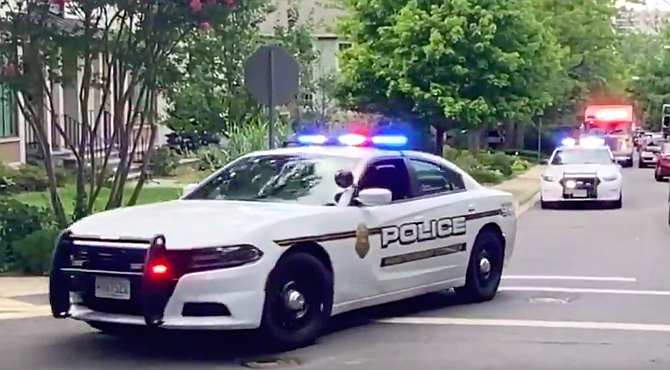 Montgomery County Police officers joined in a birthday parade for Mr. Willkens on his 90th birthday. Wilkens is a Montgomery County resident and recently sewed approximately 300 masks for Suburban Hospital.
Stories this photo appears in:

Council passes use of force policy that prohibits a police officer from using deadly force unless as a last resort.
Craig Rice beamed and Will Jawando teared as a unanimous roll call of Montgomery County's Council effected change and policy hundreds of years in the making.