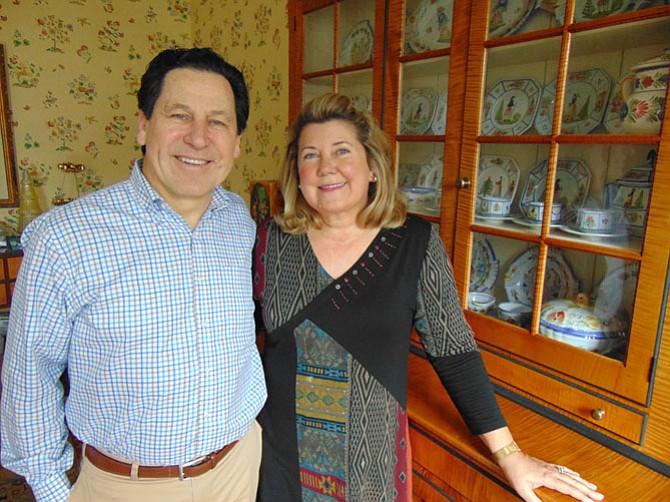 Dean Jabs and Becky Pugh of Potomac.
Stories this photo appears in:

Plastic surgeon and dog groomer recall falling in love.
Becky Pugh, 57, and Dean Jabs, 63, of Bethesda (on the cusp of Potomac) were married 15 years ago in their cul-de-sac on Eagle Ridge Court with a tent in the back yard.