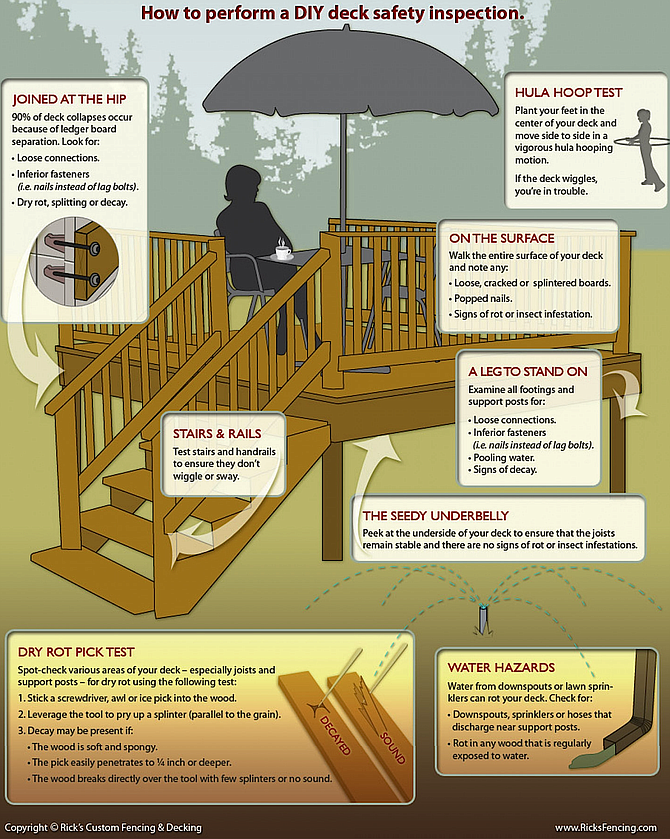 Pete Piringer, public information officer for Montgomery County Fire and Rescue, @mcfrsPIO, reports that almost all residential deck collapses in Montgomery County occur because of a failure at the point where the deck meets the house. Here is a graphic that provides a checklist for deck safety.
@mcfrsPIO on Twitter:
Recent deck collapses - Check your Deck - DYK @MontgomeryCoMD 95% of the residential deck collapses @mcfrs respond to occur because of a failure of some sort at point where deck meets the house or what is commonly known as the ledger.