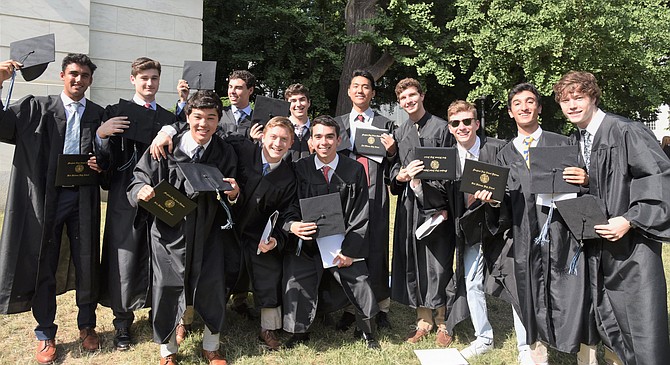 It's been a year of County Council Alums.
Gabe Albornoz, County Council at large, spoke to Walt Whitman High School graduates, families and guests at DAR Constitution Hall on June 6.
"What made it even more special is that I graduated from Whitman 25 years ago this month. … It's an incredibly impressive group of young people."
Andrew Friedson, County Council district 1, spoke to his alma mater graduation, Wootton, earlier.
Albornoz praised the graduates for exceptional work, "from leading walkouts to fighting some of the most pressing issues of our time such as gun violence and climate change, … to discussing women's rights and the great work of the minority scholars program, to continued athletic success."
Albornoz gave a special shout out to the Whitman boy's soccer team for bringing home the 10th state championship in the history of Walt Whitman High School. He said he was on the team that won the fourth championship, and added that his letter jacket still fits; he wore it the day of graduation.
"The opportunity to give this speech is one of the highlights of my first six months in office."
Here is a link to his speech: https://youtu.be/DjC7lXTYuB4