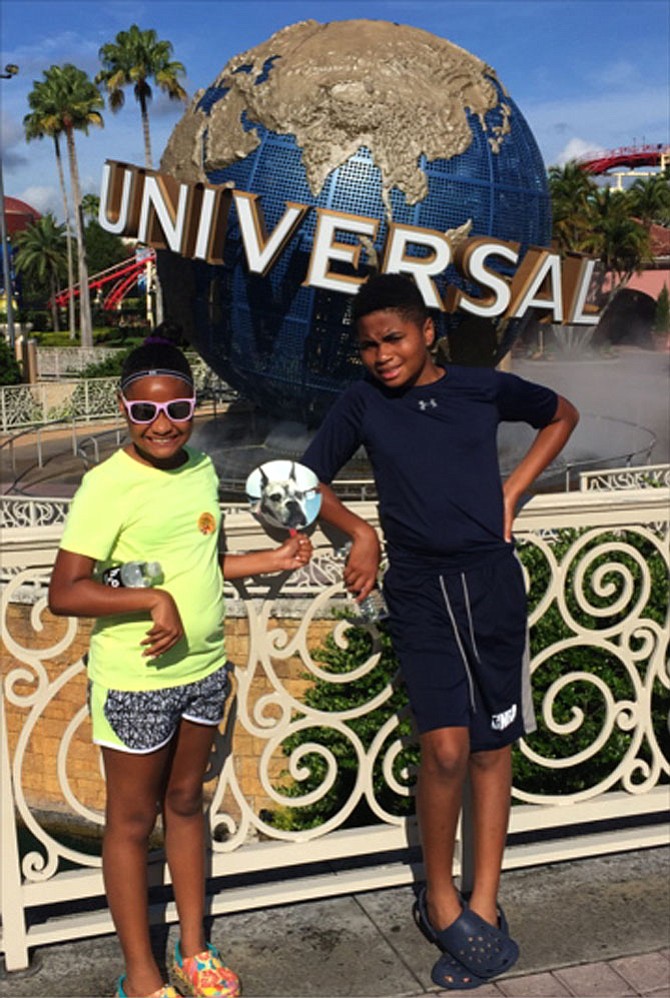 How to keep a school community connected during the dog days of summer? By launching a social media campaign led by a dog.
Our Lady of Mercy Catholic School in Potomac launched its own version of Flat Stanley in June, with the goal of keeping the students, parents and staff connected over the summer break. The campaign is called #FLATROO. Roo is a 12-year old Boxer who belongs to Mercy's pastor, Father Bill Byrne. She is an integral part of the school community and the lives of the students. Roo greets the students every morning at carpool drop-off, spends time in the classrooms with them, and attends most of the student and parent events at the school. She has her own desk, and her photo can be found in the staff section of the yearbook.
Each student was given a paddle with a photo of Roo on it before they left for the summer. Their instructions were simple: take Flat Roo in your suitcase wherever you travel, take pictures of her, and then send in the photos to be posted on social media.
Flat Roo traveled to destinations all over the world including: Russia, Poland, Germany, New England, South Carolina, Saratoga Springs, Orlando, Nebraska, Texas, Louisiana, Tennessee, and the Maryland Shore.